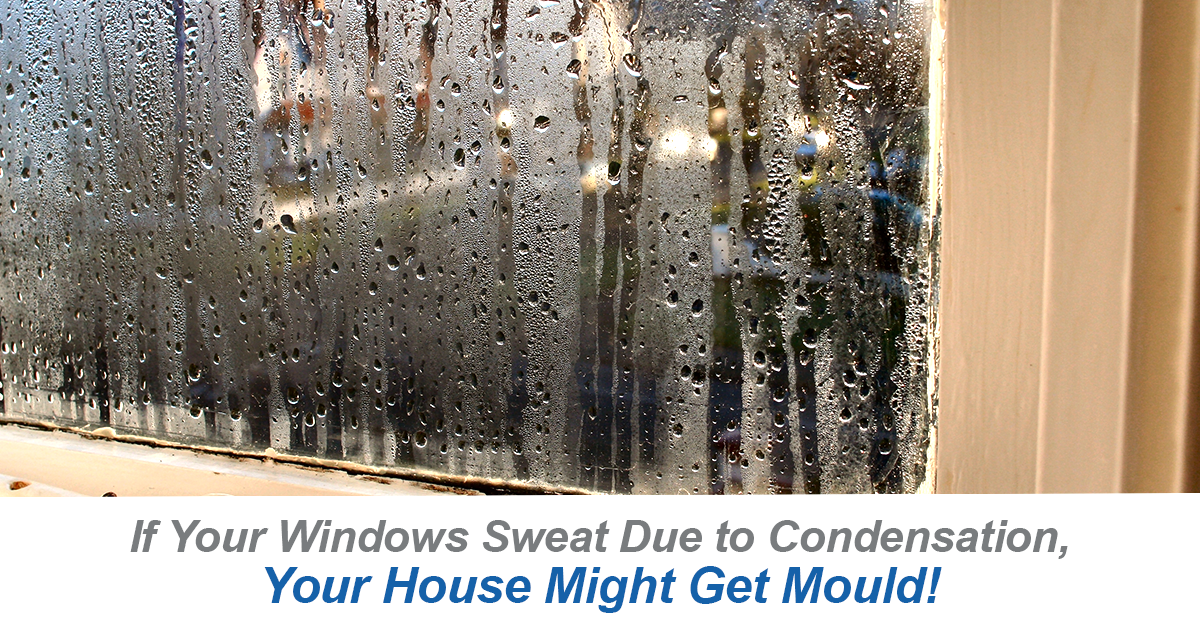 Mould inspection companies deal with a multitude of issues during the wintertime. One of the most common challenges they work to resolve is condensation on windows. This condensation is the result of warm air within the home and cold air outside the home coming into contact.
Problems related to window condensation have reduced in recent years as window manufacturers have found ways to improve insulation. For some homeowners, however, window condensation can present a serious issue if mould develops.
Read on to learn of the problems caused by window condensation, including household mould, and how to resolve these issues.
Why Do Windows "Sweat"?
The "sweat" on your windows is the result of indoor air cooling against the cold glass. During the cooling process, the air loses its ability to hold moisture. This moisture must then go to the nearest surface, which is the window, landing on window sills and frames. If you continually suffer from this structural issue within your home, mould can develop on window surfaces over time.
How to Resolve Mould-Related Condensation Issues
Mould forms when moisture comes into contact with an organic product for an extended period of time. While most mould growth will not adversely affect the environment of the home for the short term, the problems can mount if the growth is not professionally dealt with quickly. This means that if you have moisture on your windows, and the potential for mould growth, you must understand the best ways to tackle the problem.
Below are two important tips for resolving window condensation issues.
Open Windows and Run Exhaust Fans in the Kitchen and Bathroom Areas
One of the leading ways to reduce moisture build-up on windows is to open the window while running exhaust fans within the kitchen and bathroom. The temperature balance within the home will be retained because fans will push out a cubic foot of air for every cubic foot of air brought into the home through the windows.
Install a Heat Recovery Ventilator
Heat recovery systems offer an energy efficient way to reduce window condensation issues. These systems add fresh air to your home from the outside and ensure that heat remains inside in the process.
Do You Suspect You Have Mould?  Consider a Professional Inspection
Mould is a problem that can have lasting negative health consequences for those living within the property. Identifying whether you have mould isn't a simple process, and you can't take any chances. At Assurance Environmental Inspection Services, we have conducted hundreds of mould inspections, both before and after mould is removed.  We provide a detailed report that outlines our findings including interpretation of laboratory analysis, corrective measures and recommendations.  Learn more about our qualifications, and request a quote to learn about how we can help you deal with any mould you may have.