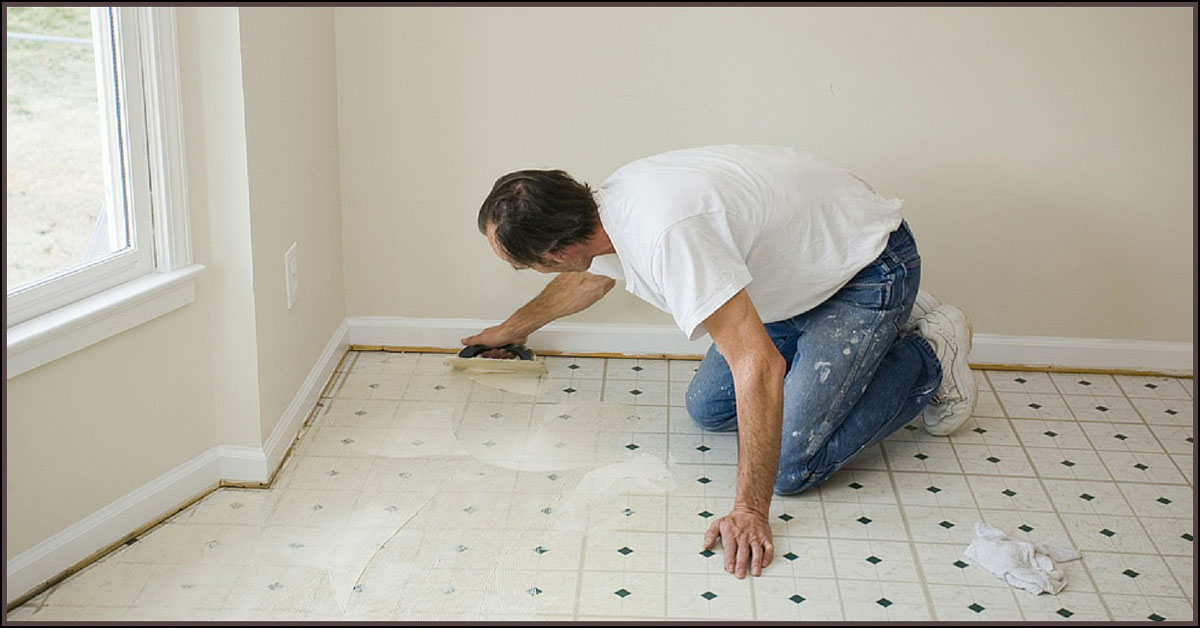 Vinyl floor tile and sheet flooring were favored choices for homebuilders and owners beginning with the 1950s housing boom. They remained popular until the 1980s, when health concerns over asbestos emerged.
Vinyl sheet flooring is considered the most dangerous product due to its friable asbestos backing, with fibres being easily released into the air if the flooring is disturbed or damaged.
Durable, easy to install and relatively inexpensive, vinyl flooring was frequently designed to appear like wood, stone or carpeting. If your vinyl flooring was made and installed prior to 1986, it's likely to contain asbestos, either in the tiles, the adhesives or the backing material.
If you're looking to remove old vinyl flooring, you'll need to do asbestos testing to determine if your flooring does, indeed, contain this harmful substance.
The Dangers of Asbestos
When flooring materials containing asbestos are removed, microscopic dust is released that creates a breathing hazard. Although asbestos is a naturally occurring mineral fibre, breathing these fibres in can lead to lung cancer, mesothelioma, or to a chronic inflammation of the lungs known as asbestosis.
Current regulations set forth owner, builder and contractor responsibilities and requirements for the identification and management of asbestos containing materials. For safety reasons, a good rule of thumb is to assume flooring contains asbestos if it was manufactured prior to 1985.
Even flooring installed after that time could be hazardous, as manufacturers were allowed to exhaust their remaining stocks.
Testing for Asbestos
While there are ways to visually determine if your flooring likely contains asbestos (tile size for example), a lab test is the only way to establish whether the flooring, backing or adhesive contains asbestos.
The most common practice for obtaining asbestos testing samples is through bulk sampling, with a minimum of three samples being used. It is always best to have a qualified professional obtain the samples, as the same risks exist during the sampling process as they do during construction or renovation work.
As a safety precaution, asbestos testing should always be conducted prior to beginning any renovation work on your older home.
Keep in mind that as long as your vinyl flooring is in good condition, with no probability of fibres becoming airborne, asbestos itself can safely remain in your home.
Do Not Attempt Asbestos Removal by Yourself!
In fact, experts in the field of asbestos related illnesses recommend not disturbing the flooring at all if possible, and advise that it should instead be covered by other flooring materials. If your flooring is damaged or it requires removal, be sure to have this hazardous process performed by asbestos removal experts.
We Can Help You 
At Assurance Environmental Inspection Services, we have helped countless homeowners accurately identify whether they have asbestos.
Our certified asbestos specialists will use state-of-the-art technology to properly detect and identify presumed asbestos containing material in your home, so you can confidently renovate and/or resell your home.  Request a quote, and gain peace of mind (and a healthier home).