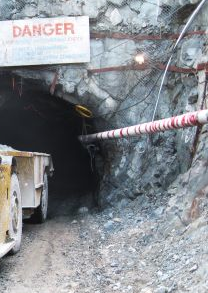 Two Timmins sites are open for business again after closing for asbestos removal. Toronto and Barrie's businesses should be just as aware of the dangers of asbestos exposure as people in the Timmins area now are.
Northern Sun Mining Corp. (TSX:NSC) (formerly Liberty Mines Inc.) recently reported the successful completion of the asbestos removal at its Timmins-based Redstone Mill site and its McWatters Mine site.
"In addition, the Company announces its intention to officially close the McWatters nickel mine in Timmins and will begin site rehabilitation measures in 2014," said a press release from Northern Sun Mining Corp.
"Site rehabilitation at the McWatters mine will be fully funded by reclamation bonds currently on deposit with the Ministry of Natural Resources,"
As a result of the successful removal, an order to suspend activities at site has been revoked by the Ministry of Labour.
Nobody gets excited at the prospect of closing their business for any period of time to have asbestos removed. However, no amount of downtime can really be measured against the health and safety of your clients, customers and employees.
If you have any questions about asbestos removal in Toronto or Barrie, please feel free to contact us any time.