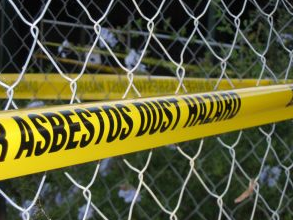 Asbestos removal is dangerous work. This is why we make sure all of our employees in Toronto, Newmarket and Barrie are trained in accordance with all Ministry standards, as well as the best practices to ensure their safety.
There are strict regulations in place and steep penalties for a failure to train your employees properly. Recently, a Kingston company was fined $25,000 for failure to train and equip a worker in asbestos removal.
The fine was imposed by Justice of the Peace Jack Chiang. In addition to the fine, the court imposed a 25-per-cent victim fine surcharge as required by the Provincial Offences Act. The surcharge is credited to a special provincial government fund to assist victims of crime.
According to a press release from the Ministry of Labour:
"The regulations state that employers must provide every worker entering the work area with an approved respirator, and ensure that workers are trained in the hazards of asbestos exposure, including proper work practices and the use, cleaning and disposal of respirators and protective clothing."
"The worker did not receive any form of asbestos training and was given a rubber mask and paper dust masks."
Everyone loses in situations like this. Not only is the employee's health and safety at risk, they're also not given the training to properly remove the asbestos. This might give the property owner the false sense of security, as they assume the job has been done correctly.
We have a strong reputation in the Barrie, Toronto and Newmarket area because our asbestos removal teams are thoroughly trained and equipped to do the job.
If you have any questions about safe asbestos removal, please don't hesitate to contact us any time.