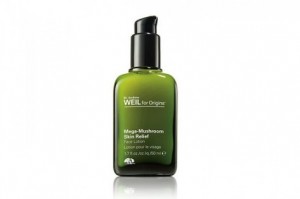 Mould isn't just harmful in the air, it's also harmful in household products. As experts in mould testing in Barrie, Toronto and Newmarket, we would like to warn you that a popular face cream has been recalled due to mould contamination.
CityNews recently reported that the beauty products company Origins is voluntarily recalling one of its face creams after discovering it contained mould.
Important recall information:
• Consumers can call 1-866-378-3301(toll-free in Canada) for more information
• Consumers are urged to check if purchased products are identified as batch "#A43" on the bottom of the jar
• Those who have the product with batch code #A43 should not use it and trash it or return it for an exchange or refund
The mould could heighten the risk of infection if you:
• Have issues with compromised skin
• Have a weakened immune system or
• Wear permanent or extended wear contact lenses
Origins says it has removed unsold products from distribution, and no other products were found to contain mould.
The product was distributed in North America and was sold in 50-millilitre jars, and in 30-millilitre jars in the Dr. Andrew Weil for Origins Mega Relief gift set.
If you have any questions about mould testing in Barrie, Toronto and Newmarket, please contact us any time.